Adobe Connect Meeting Chat Pod email may be formatted with missing line breaks
Note: This article contains illustrations. You may need to refresh your browser to render them viewable. I have noticed that Firefox has been particularly problematic with this WordPress blog.
The option to send Chat Pod activity from an Adobe Connect Meeting is a function allowed for Meeting Hosts.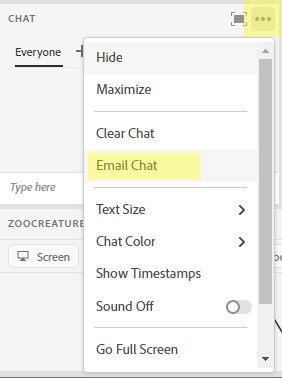 The format of the email may be affected by third-party email settings. For example see the formatting setting options in Outlook:
The option to remove line breaks when checked as above may result in the Chat Pod email content formatted with many corresponding chat entries on the same line. Unchecking that option will format additional line breaks.
If the Chat Pod email format does not appear as desired, changing the message format option can help.