Nessus Security Scanner shows session cookies are not secure | Adobe Connect
ISSUE DESCRIPTION: Nessus Security Scanner shows Session Cookies are not secure under Vulnerability Report.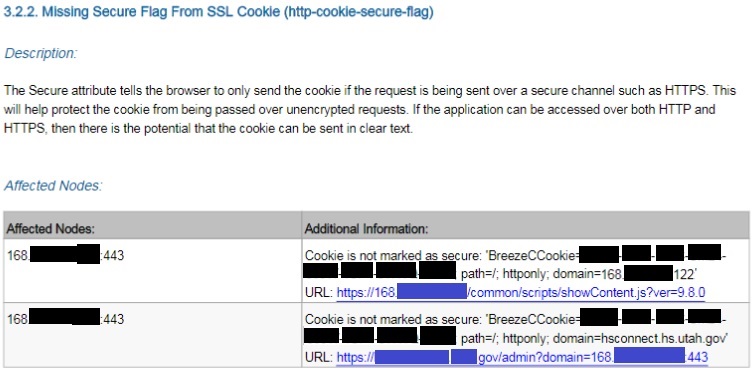 ENVIRONMENT: 
Adobe connect on-premise
Adobe connect version: 9.7.5
SOLUTION:
On each  node of Adobe connect server, browse to \Connect\9.6.1\.
Create a copy of custom.ini.
Edit the Custom.ini and add:
SSL_ONLY_APPSERVER=true
ADMIN_PROTOCOL=https://
Save Custom.ini and restart Adobe Connect server service.
Run Nessus vulnerability report once again.