Meetings may intermittently fail to establish connection on Android device through RTMPS connection
ISSUE DESCRIPTION :
Users may experience meeting rooms failed to launch on an Android Device or remain in a stuck state on Connecting screen.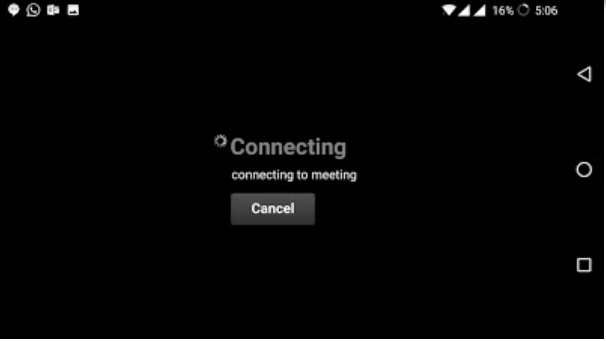 ENVIRONMENT :
Adobe Connect 9.8
Mobile app 2.6.7
Android OS
Adobe Connect On-premise
CAUSE :
This has been identified as Bug#CONN-4108217 and deduced to occur if the Connect server has RTMPS enabled for meeting room connections and if TLS 1.0 is disabled on the server side.
The full root cause analysis is under investigation with our Engineering and the team is actively working on a new version of the Android app to fix the issue at the soonest.
SOLUTION :
The workaround at the moment is to switch back to RTMP connection for meeting rooms instead of RTMPS on the Connect server for the time this issue is under investigation if there are mobile clients required to attend the meeting rooms from Android devices. Another possibility that may be possible in this case is if your organization may still have an option to keep TLS 1.0 in active state. That may also be a workaround to avoid running into this issue for time being.
We will update this page here as soon as we have a fix in place which fixes this issue.
Contact the Technical Support team for any further information or assistance.