Cannot Access Adobe Connect after Requesting a Trial Version
PROBLEM STATEMENT: Cannot access Adobe connect account after signing up for trial version. It throws an error message: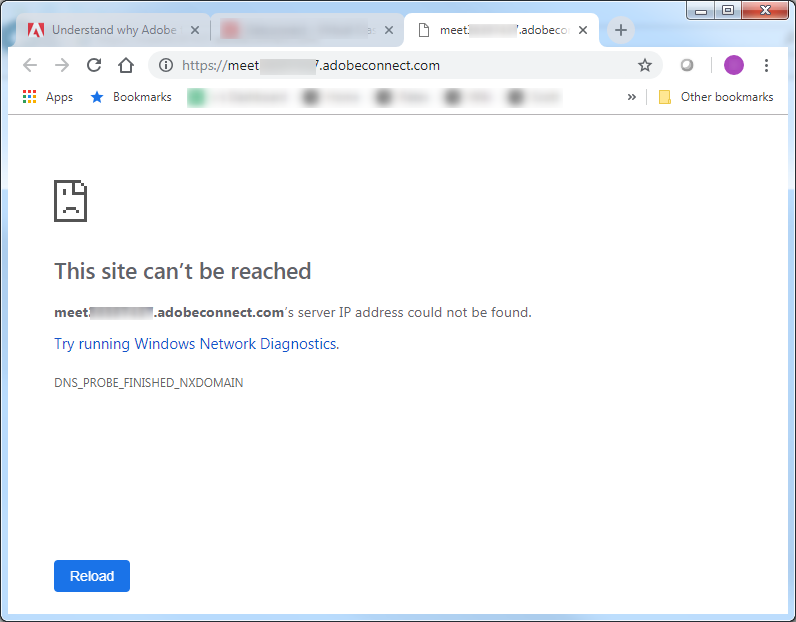 ENVIRONMENT:
Adobe Connect Hosted
REASON FOR THIS BEHAVIOR: When an Adobe Connect domain is created, it may take up to 1-2 hours for the for the domain to be mapped. This period is called DNS propagation.
SOLUTION: Once you have signed up for free trial, please wait for 1-2 hours for the DNS to be mapped. Please wait for 1-2 hours and then run the account URL.