Hot on the heels of the giant 12.4 release, the Adobe Connect team is pleased to bring more exciting product developments to our customers. This fall, version 12.5 is rolling out to all of our hosted accounts. It includes several new features.
Chat Panel
Chat is nothing new in Adobe Connect. You're able to add one or more chat pods to any layout to provide participants with the option to chat. The Q&A pod also enables moderated chat for situations where you want to review messages before making them public. Chat pods take up space on your layout though. They're also part of the recording. Sometimes, this is desirable. In many training sessions I've attended, the Chat pod provided much of the insight and value. However, in some cases it's preferable to not include chat in the recording.
The new Chat Panel, by design, is not captured as part of the recording. You can now create layouts that feature only the pods you want in your recordings, while still enabling chat during your session.
The Chat Panel, by default, is controlled independently by each attendee in a session. One person opening the Chat Panel will not open it for everyone else. Each individual can decide whether or not they want to see the chat. Although that's the default, we have added the option to Force Presenter View. When this option is enabled, only a presenter or host can open and close the Chat Panel, and whatever they decide is synchronized with everyone in the room.
Existing customers can enable the new Chat Panel by selecting the option in the Meeting Preferences menu.
Pod Switcher
One of the features that not many people knew about was the ability to swap the contents of a note pod with the contents of another note pod. In other words, instead of hiding your note pod, then going up to the pods menu and selecting a new pod, you could simply click on the option menu, and choose a new note. The same was true for polls.
That feature wasn't easy to find though, and it was limited to polls and notes. In 12.5, we're introducing a new pod switching capability that expands the usage and makes it much easier and more discoverable.
The title bar of most pods – including Share, Notes, Chat, Files, Web Links, Poll, and Quiz – will now include a subtle drop-down arrow in the top-right corner. Clicking this arrow will enable you to quickly switch from one instance of that type of pod to another. For example, you can switch from one quiz to a different quiz, or one poll to another poll.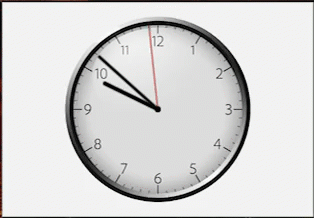 You can also use it to quickly add a new pod of the same type with the same dimensions in place of the pod you're replacing. This new feature makes it incredibly fast and easy to swap pods on your layout.
Clear Pod Content
This feature is like a robot vacuum for your virtual room. Adobe Connect rooms are persistent. You can re-use them over and over again and all of the content you've uploaded to your room (PowerPoint decks, files, weblinks, custom pods, layouts, etc…) also all persist.
There are some things we don't necessarily want from a previous session showing up in a new session though. When I'm re-using a room I've previously used, I have to visit each layout to ensure that the chat history has been cleared, that my polls are reset, and that I've cleared out the Q&A from my previous session.
A new option in the pods menu will automatically clear this content for you. It will clear the chat from Chat pods (and the new Chat Panel), the Q&A, as well as any polls across all layouts.
If your pod isn't on any layouts, it won't be affected. We're also sure to end the poll for any poll pods so that results are always available in the reports for your room, even if the polls have been cleared. When using this feature, you're able to deselect any one of the options if you'd prefer to preserve the content.
Quality of life improvements
While they may not be as significant as the features above, the team has been hard at work at continuing to improve the Adobe Connect experience. The fall release includes a number of these 'quality of life' improvements, including:
Ease-of-use improvements to the microphone and camera.
Additional reporting information for recordings that have been moved to the Content Library.
Improvements to accessibility with additional keyboard shortcuts and higher contrast ratios
New room templates
Improvements to the new Adobe Connect Central homepage.
Bug fixes