Today, as I reminisce my first gold in a 100-meter swim, my first trek to the summit, and my first patent, I know that our best moments are when we push through the bounds of our known best and set even higher standards for ourselves.
We are excited to celebrate today as one of those momentous days for the Adobe Connect Team, as we announce the general availability of Adobe Connect 12.
Adobe Connect has been custom built for 'creators' who use its versatile virtual stage as a canvas and set it up for their unique styles and goals. Its engagement first engineering design allows them to redefine what's possible with virtual.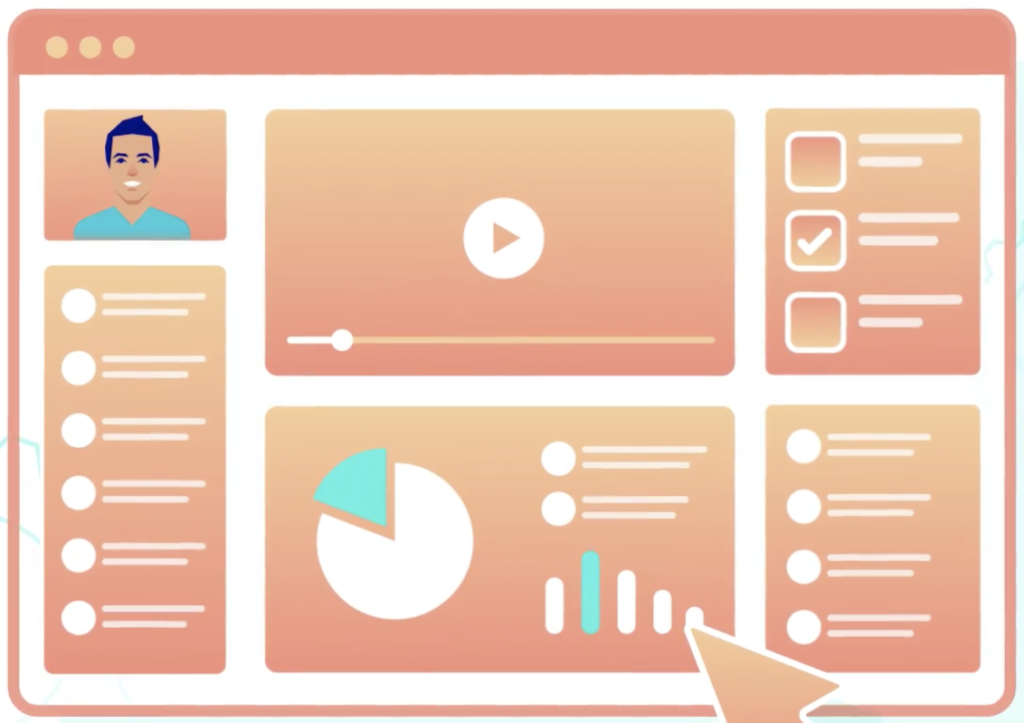 With this latest upgrade, customers can create those same reusables, engaging virtual experiences NOW in high definition!
Adobe Connect 12 is powered by a brand new, modern WebRTC-based media streaming architecture, that enables much superior audio-video experience and quality of service. With this new, state-of-the-art reliability first technology architecture, we are all set to enable greater value for our customers.
What has really changed?
We've upgraded to a modern cloud-native technology stack optimized for scalable, reliable high-quality audio & video for users joining from any device. Adobe Connect rooms now have Enhanced A/V Experience turned ON as a default.
This new media service architecture is built to progressively elevate user experience with future-ready capabilities –Stable and resilient, device agnostic, connections with live audio & video stream powered by WebRTC.
Modern Video & Audio Codecs enable low latency and high compression rates, supporting all modern web browsers.
Seamless Scalability with new global horizontally scalable infrastructure in the cloud enables us to dynamically auto-scale in response to load.
Application QoS analytics – real-time & actionable user experience & network conditions metrics on stream quality and in-meeting experience, aggregating to overall experience scores. The backend visibility will allow us to continuously monitor and optimize the user experience.
Fast & efficient upgrades & maintenance Simplified footprint and centralized cloud deployments with more standardized and automated upgrades using dockers.
Impeccable Resilience – High availability network design with redundancy for seamless failover. Modern NoSQL databases for efficient handling of largescale reporting & analytics.
[Coming Soon] Better Telephony Audio with quality enhancements for SIP-based telephony voice with reduced hops & latency.
[Coming Soon] Network Aware – Future enabled for simulcast with multiple adaptive bitrates (ABR) streams available to serve the most optimized experience for a user.
How will your experience be enhanced?
Superior Audio: clear, high-quality audio with automatic noise cancellation and echo reduction.
Enhanced Video: high-definition video feeds with great clarity and resolution (up to 1080p).
New Single Speaker View – Guide the participants' focus to an active or chosen speaker in full HD, with this new video layout.
New Spotlight Speaker Mode – Enabling dynamic speaker tracking with auto-focusing the active speaker.
Extended Browser Capabilities: seamless virtual sessions from any modern browser or Chromebooks including screen-share support.
Instant MP4 recordings: Access session recordings in MP4 format to download, view, and share on my device, instantly. Administrators have an option to create anonymous recordings.
Easier Login Experience: Enter sessions like a breeze with a new Setup Lobby with easy Mic, Speaker, and Camera setup and test tools. Click "Remember me" on the login screen to avoid re-login on frequently used devices and browsers.
Smoother exit experience: better control with distinct exit options that let hosts end the session or exit without ending the session for all.
Easier Microphone & Speaker tools: Simplified speaker options and effortless mic checks.
What else you should know?
Check out the capability comparison of Standard View versus Enhanced A/V Experience – Read more.
With Adobe Connect 12, the legacy Flash-based Classic View is now deprecated. All Adobe Connect rooms now default to Enhanced A/V Experience. Learn More
Adobe Connect 12 is now available for hosted as well as on-premise deployments as a licensed or as managed service.