Adobe Connect strives to provide the most accessible virtual experience for its users with disabilities. We continue to work harder to get even better at it while complying and often exceeding the WCAG 2.1 AA, Section 508 & EN 301 549 guidelines for accessible design.
The latest Adobe Connect 11.3 is a progressive upgrade in this direction with 4 key improvements and various fixes –
Improved Closed captioning
Multiple captioning providers: Adobe Connect now supports a variety of pre-configured third-party captioning providers such as 1CapApp, AI-Live, VITAC and StreamText for live in-meeting closed captioning.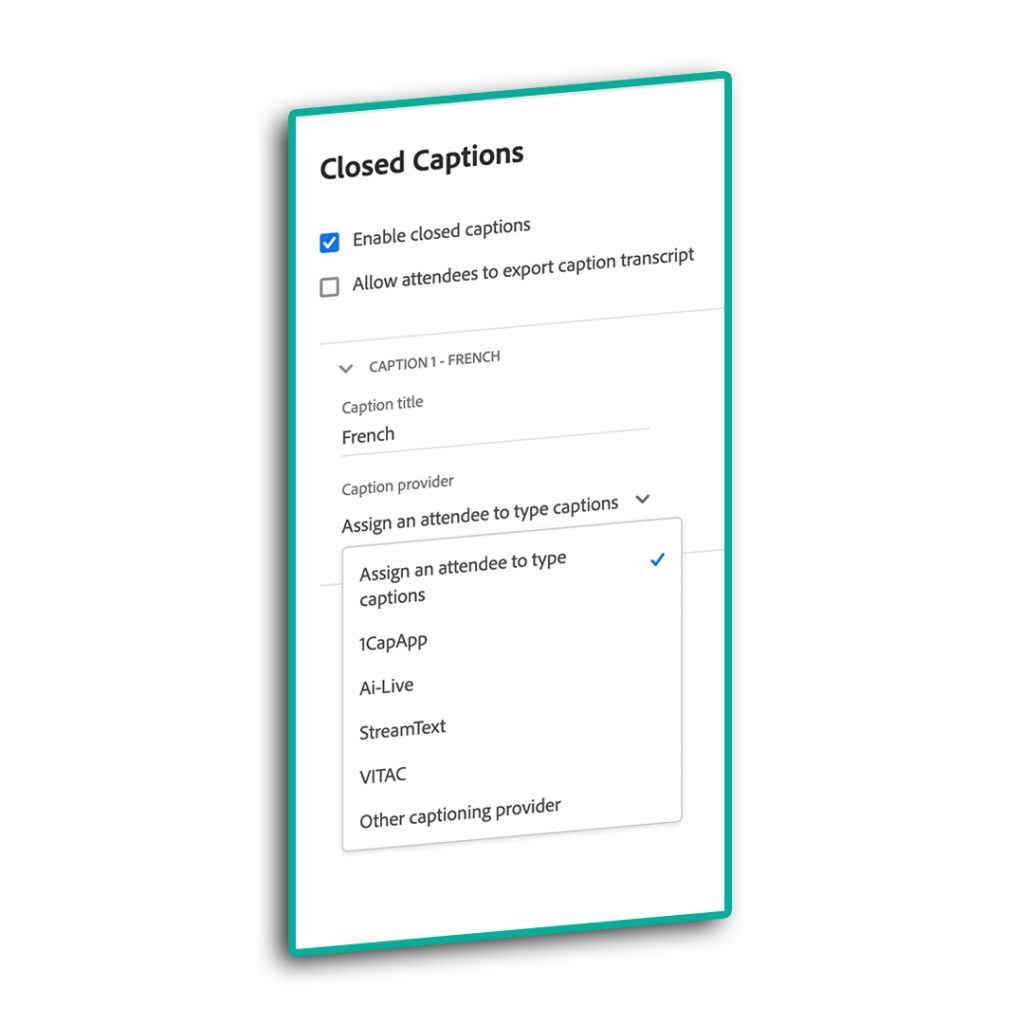 Improved provider integration with persistent tokens: no need to set up the captioning provider token for every meeting. Just set up once for an Adobe Connect room and the token persists along with the room and all its settings.
Watch this video to learn how to set up a captioning provider for your Adobe Connect rooms. Learn more about closed captioning in Adobe Connect here.
Support for embedded subtitling for MP3 videos in addition to MP4: now add lyrics or podcast transcripts to show as subtitles under audio mp3 files playing in an Adobe Connect room.
Learn more about using multi-lingual subtitles with videos in Adobe Connect – Watch video.
Smarter chats & polls
Screen readers are now set to read the 10 most recent chat messages instead of the entire old chats in the Chat Pod.
Improved readability by enabling high contrast for text elements and accurate reading of the labels for all poll types in the Poll Pod.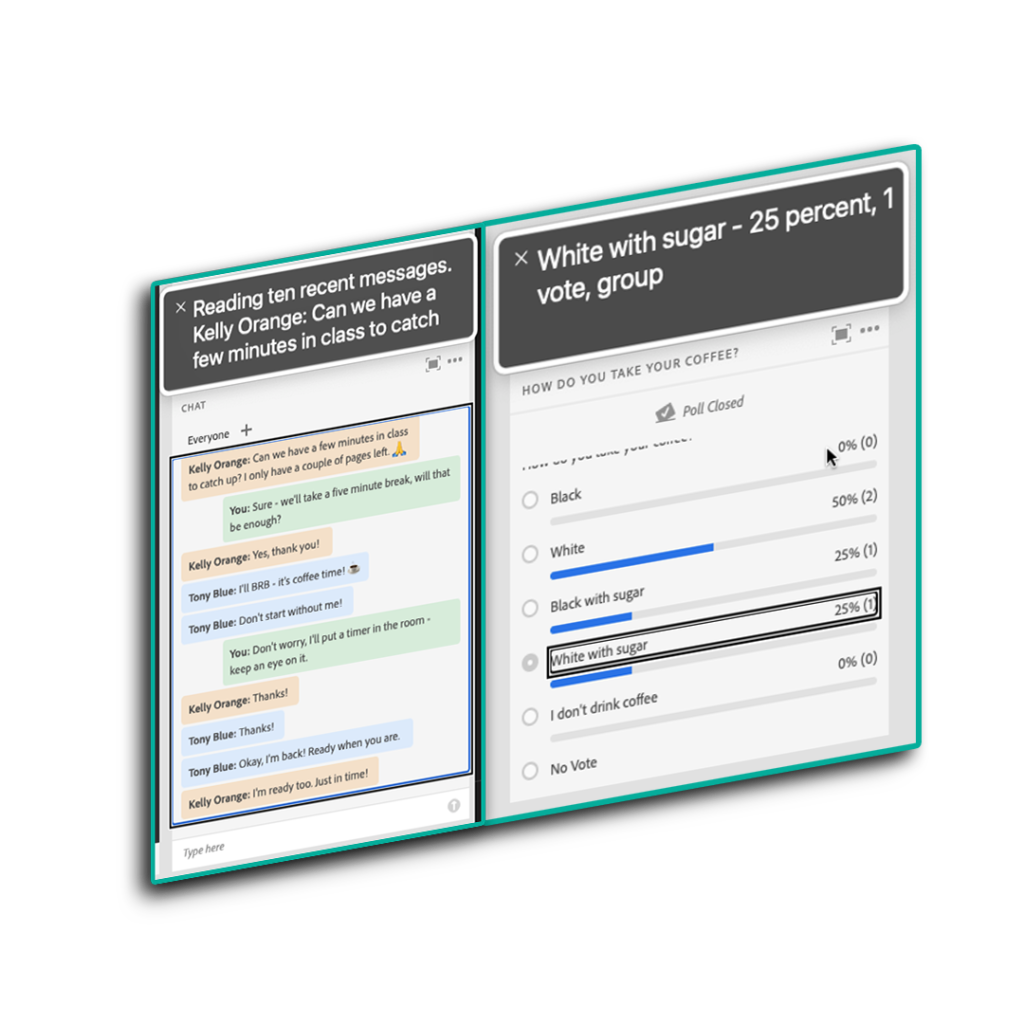 Better Offline Recordings: If you often convert Adobe Connect's unique interactive recordings into "offline" MP3 or MP4 recordings, you may find this exciting.
Make Offline capability in the new Standard View comes with an enhanced UI and several editing controls previously available only in the recording editor.
Make Offline in Standard View also allows you to decide if you want to hide or include the closed captions from the live meeting in its MP3/MP4 recording and set up with the various available display options.
The latest and greatest Adobe Connect mobile and desktop apps that enable this feature are available to download here.