I've created a number of custom pods on the Adobe Connect extensions page. I'm not an engineer, so most of my custom pods have been simple games and utilities to use in a lobby. None have been quite so useless as my updated virtual snow globe for you Adobe Connect room.
Download this virtual snow globe to your computer, then upload the SWF to an empty share pod to wish everyone in your Adobe Connect room the best of this holiday season.  Once in your Adobe Connect room, the scene will be animated.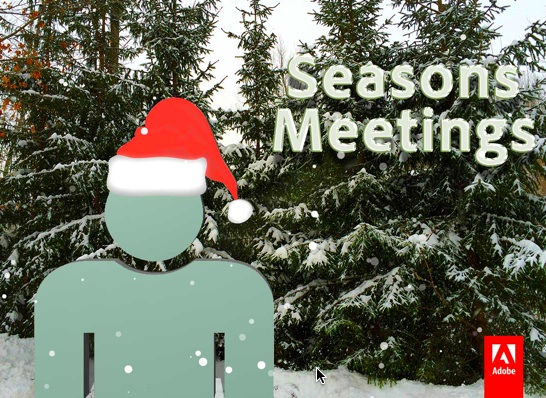 On behalf of the Adobe Connect team, I'd like to wish you the very best this holiday season. Seasons Meetings!