Popular-Tags-in-the-event-catalog-disappear-1-2-minutes-after-activating-the-event-template
PROBLEM DESCRIPTION: Popular Tags in the event catalog on Event publish page disappear 1-2 minute after activating the template on Event Author page.
Popular Tags in CQ-Author:
Popular Tags in CQ-Publish: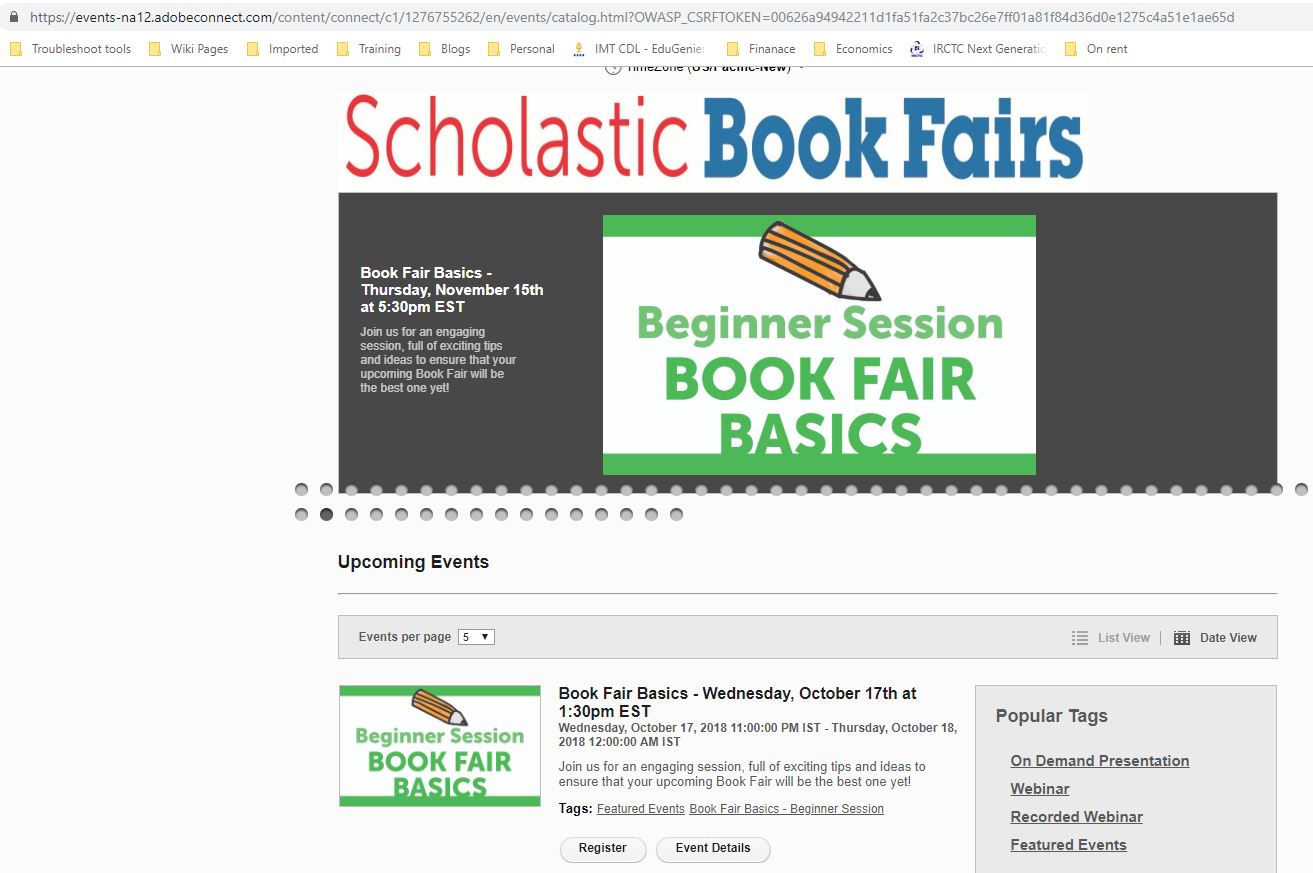 Environment: 
Adobe Connect  Hosted
Adobe Connect version 9.8.2
Reason behind the behavior:
We have recently discovered a new bug which indicates this has happened post 9.8.2 upgrade.
Solution:
This issue is still being investigated by engineering team.
Workaround:
N/A
Additional Information:
1. The was reported as a BUG- CONN-4109232 with Engineering team and is still being investigated.